London FRAGspace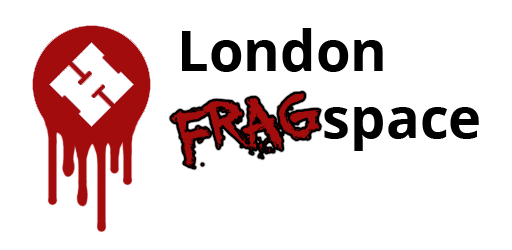 What is it?
London Fragspace is an event group for the LAN parties that are being held at the London HackSpace.
Next Event
31st December 8pm till 1st January Early morning
London Hack Space Classroom
Spaces for around 15 people
No entry free
First come, first serve
Previous Events
Rules
Standard Hackspace rules apply plus the following:
Don't abuse the network, or in any way make it unusable for other hackspace users.
Keep nerd rage to the non-offensive kind.
Headphones please! No speakers.
Be sensible about noise. This is still a work space.
Don't take up more than one table. If we have a lot showing up we may need to budge up to two per table.
Things to Bring
Computer/Laptop
All associated cables/mice/keyboards/headphones
4-way power extension cable
Network/patch cable of sufficient length
Snacks and drink (there will be plenty for sale at the event too!)
OS disc/image and associated drivers, because if it can go wrong, it will go wrong.
Game Suggestions
Trackmania Nations
Unreal Tournament '99
Unreal Tournament 2004
Artemis
COD 2
Team Fortress 2
Argmeggation Advanced
Counter-strike:Source/1.6/GO
Minecraft - Competitive mod modes such as The Walls, Hunger Games Survival and Super Craft Bros
Supreme Commander
Warcraft 3
Free to Play
Retro / obscure
Quake - custom ctf, airquake
Homeworld
I-War2? (never really got the chance to play this in MP)
Dungeon Keeper
Natural Selection 1/2
Sanctum 1/2