News/2010-05-04
Jump to navigation
Jump to search
News for 4th May 2010
Only a small bunch of people turned up, showing that ambient temperature is still a good predictor of Tuesday turnout. Tom brought delicious cake to cheer those present.
Events
The next monthly meeting has been rescheduled to 26th May. This will be announced on the list shortly.
The OpenStreetMap hack weekend went well: check out the timelapse video.
We're looking into radio licence courses. This has been discussed in the pub many times, so suggestions are welcome.
Go here for more details on the upcoming course (13/1/11): http://wiki.hackspace.org.uk/wiki/Projects/Amateur_Radio_Training
Space
The immovable desk has been moved, "presumably by an irresistible force". We've also run the telephone line downstairs for the archers. We will hopefully be organising the new keys next week.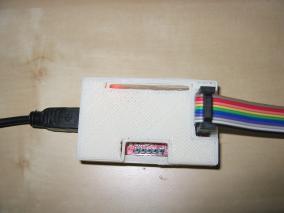 MakerBot
Russ gave a tutorial on using it, and we acquired our first Duplo Brick!
We now have a Makerbot cam, so you can watch it in action.
As if the Bus Pirate name wasn't confusing enough, Jasper now has a Bus Box.
We're nearly out of ABS plastic, so will be switching to PLA, after a small modification to the print head.
Coding
As we have so many components of varying sizes, we'd like an inventory system to store purchases and (most importantly) reordering information. If this excites you, please get involved.
The LDAP scripts are on the way, but until then, if you're a member and need any of the following, please ask on IRC: