Our former space at 447 Hackney Road is now closed. Social activities and group meetings are planned at alternate locations. Please refer to the mailing list for more information.
During this interim period donations and continued membership are greatly appreciated while we transition to a new space.
Project:Young Hackspace
From London Hackspace Wiki
Taking the ingenuity, skill and experience of all you seasoned hackers and using it to teach the next few generations. As part of this infrequent event we invite groups of young children and teenagers to the Hackspace and show them how to make things. Electronics, crafts, lasers, sound, ...
We're currently busy organising the first few test runs at the London Hackspace, in the meantime this is merely a placeholder page. Will write more as we learn more.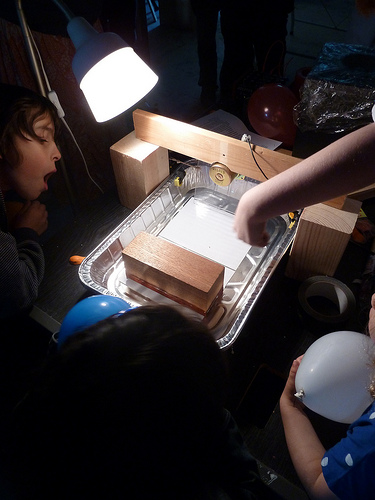 Updates
16-OCT-2014 Group restart meeting
Contact
Context
Project Documentation
Pages:
Events: