Good news - we're open for limited services in Wembley. Ujima House is now actively under refurbishment and we'd love your help in making the space the best it can be.
Please pay attention to the main LHS mailing list or pop into our #london-hack-space IRC channel and say hello.
During this interim period donations and continued membership are greatly appreciated while we transition to our new space.
Project:ImMe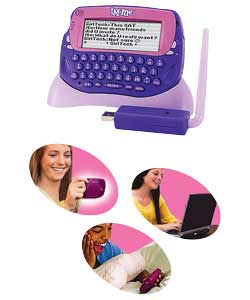 Here's a url dump:
A single USB imme transceiver is supposed to support 4 handhealds tho that may be a limitation of the windows software.
todo
You need to talk to the debug port at 2.5 volts, so you need to construct a circuit to convert the voltages from whatever your using. make this circuit (for a bus pirate (bit bang mode)?)
put the gpl im me drivers on babbage and link them to an irc bot.
finish the last bits of reversing
reverse the usb transceiver (it uses the same chip, XXX need to find out more about the usb interface part).