Archive:Space Expansion (2010/11)
Jump to navigation
Jump to search
 

(5 intermediate revisions by 3 users not shown)
Line 5:
Line 5:
 

; Rent: £1900

 

; Rent: £1900

 

; Water: £20

 

; Water: £20

−

; Electricity: £80

+

; Electricity:

 

; Council tax: £60 (currently 0-rated)

 

; Council tax: £60 (currently 0-rated)

−

; Total: £2000 (excluding council tax)

+

; Total: (excluding council tax)

 
 
 

Current space income (monthly):

 

Current space income (monthly):

Line 43:
Line 43:
 

* If a good candidate is found without many internal features, a large one-off cost to fit it out would be incurred.

 

* If a good candidate is found without many internal features, a large one-off cost to fit it out would be incurred.

 

* Suitable candidates are likely to be more expensive per unit area, as it seems hard to justify moving without being more central.

 

* Suitable candidates are likely to be more expensive per unit area, as it seems hard to justify moving without being more central.

 
+
 
+
---
Latest revision as of 20:09, 3 June 2013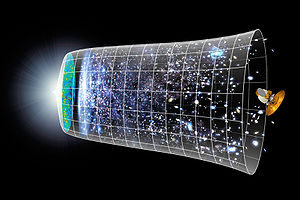 Feasibility
Current space expenditure (monthly):
Rent

£1900

Water

£20

Electricity

£180

Council tax

£60 (currently 0-rated)

Total

£2100 (excluding council tax)
Current space income (monthly):
Subscriptions

£2921

Total

£2921
We currently have a surplus of £900/month. We would need approximately £1000/month more income to rent the unit next door: about 45 new members or everyone increasing their subscription by £7/month (from current £22 average). Or 20 new members and an average increase of £3.
Possibilities
Unit 23
The unit adjacent to the current hackspace is currently unoccupied.
Pros:
Issues:
Can we knock through the wall to create a doorway between the two?
Is there any possibility of discounts from leasing two units?
Would make us liable for council tax (Approx £140/mo).
No internal walls in unit 23.
Cost:
Currently quoted at £1752/month
New Unit
Pros:
Potential issues:
Large amount of effort required to identify and select candidates.
If a good candidate is found without many internal features, a large one-off cost to fit it out would be incurred.
Suitable candidates are likely to be more expensive per unit area, as it seems hard to justify moving without being more central.
Showing 1 related entity.