Project:Cake
If you bake it, they will nom!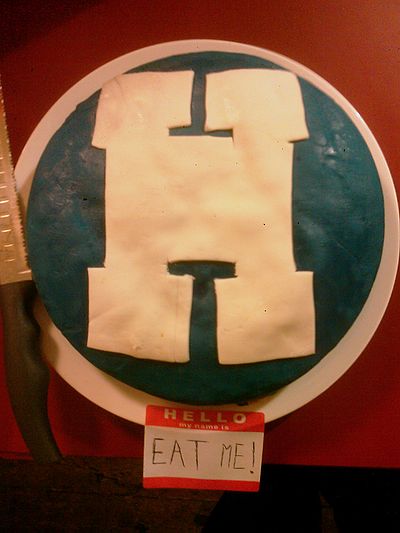 Cake-B-Gone
Bitcake
Troll Cake
bubblegum flavoured icing. Was suppose to be for first Gadget Geeks viewing.
Gadget Geeks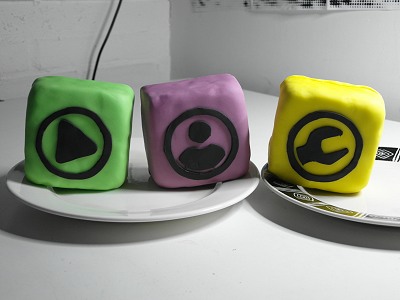 Nyan Cat Cake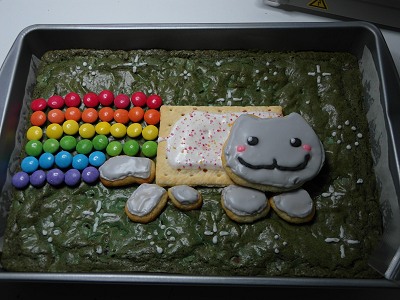 possibly a lie - it's actually chocolate chip cookies baked in tray. Not a cake.
Here's Your Stupid Cake !!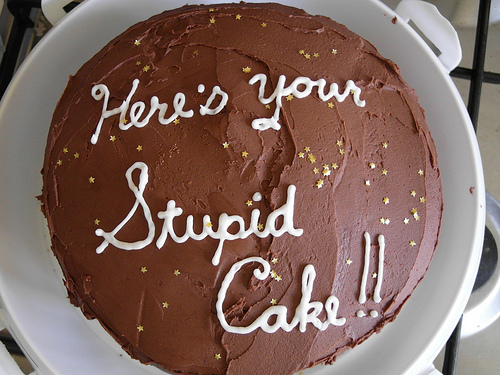 Errant's Birthday Cake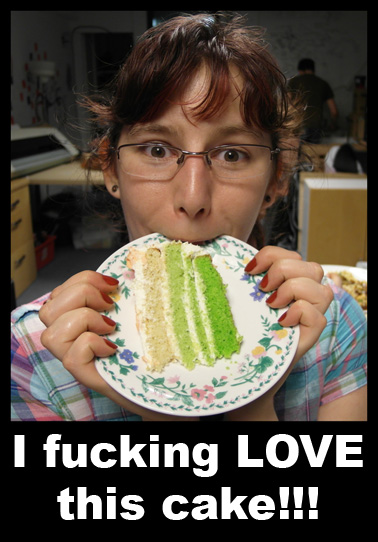 Anti-procrastination cake
This is occasionally brought at the weekend, and can only be eaten once you've achieved something you wanted to do. Example of procedure.