Project:The Augmented Bass
Jump to navigation
Jump to search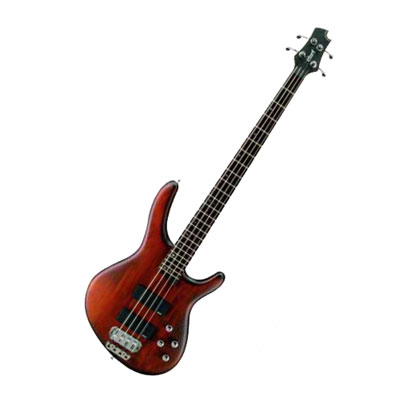 Description
The idea is to augment a bass guitar to
extend the range of sounds it can make
control realtime effects with it.
Goal 1: Drum triggering
Triggering drum sounds while playing. For example, having low-pitched notes trigger kick-drum sounds and high pitched ones trigger snare-drum sounds.
Goal 2: Control via inclination
Making the neck's inclination control an effect. For example, tilting it up increases a reverb's room size.
Hardware
A cheap Cort bass, doesn't sound too good but looks pretty.
Accelerometers.
Interested parties (add yourself)
Prior art
Milestones
November 3rd
Bass and contact microphones brought to Hackspace.
Brainstorming.
November 10th
Affixed contact microphones to bucket bass (thanks Billy!)
Affixed contact microphones to electric bass
Experimented with different microphone locations
Experimented with different modulations (wah-wah, band pass with very high Q, different reverbs)