Good news - we're open for limited services in Wembley. Ujima House is now actively under refurbishment and we'd love your help in making the space the best it can be.
Please pay attention to the main LHS mailing list or pop into our #london-hack-space IRC channel and say hello.
During this interim period donations and continued membership are greatly appreciated while we transition to our new space.
User:Alexp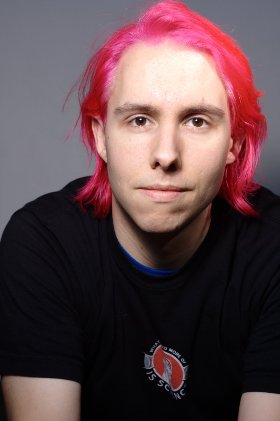 I'm Alex. I'm a web developer. On IRC, I'm creature. I take photos, listen to music, and make things. I am on the usual social networks.
I am reasonably competent at wrangling QCad & the laser cutter; unreasonably competent at photography, off-camera lighting, & web development/programming; and have occasionally used the vinyl cutter. I know enough electronics to help complete beginners (but there's normally someone better around to ask than me). I'm happy to help with any of this stuff, or other things too.
Things I have made in the space