Good news - we're open for limited services in Wembley. Ujima House is now actively under refurbishment and we'd love your help in making the space the best it can be.
Please pay attention to the main LHS mailing list or pop into our #london-hack-space IRC channel and say hello.
During this interim period donations and continued membership are greatly appreciated while we transition to our new space.
User:BytePilot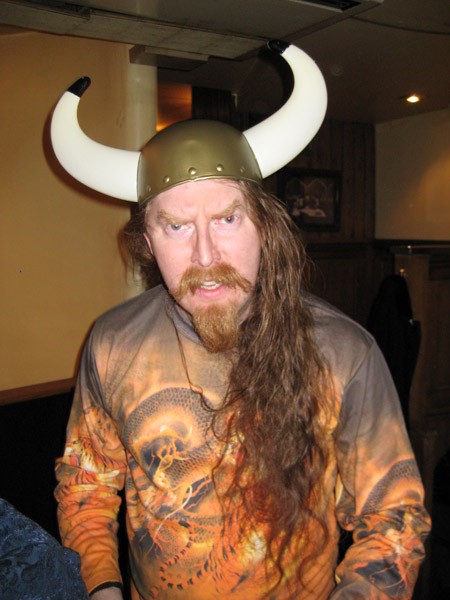 I are an Geek, Oh yes. For my filthy lucre I write those nasty video games that the daily mail hate so much and everyone else likes.
For fun I make devices ranging from the foolish to the insane, mostly out of scrap and otherwise thrown away things.
Occasionaly I get a commision to make a film, TV, or LARP prop, sometimes I have to say "erm, no, that would kill you"
I don't like making sculptures. If I make a thing that looks like a gun, you can bet that it goes bang.
Or Zap!
Or KABOOM!
Or "oh, it's not supposed to do that, RUN!"
Interests
MicroRobotics
Scavenging -> Rebuilding
Steampunk devices that actualy _work_ rather than just look pretty.
Low energy electronics / BEAM
Appropriate technology
Medieval siege weapons
Game theory
Hugs and Kisses.
Projects
Next
Visible light laser communicator headsets for use in loud clubs.
Another prettier "thingy" so that people will use it more.
Done in the space
A "thingy" to eat up the last ergs from the box of dead batteries.