Good news - we're open for limited services in Wembley. Ujima House is now actively under refurbishment and we'd love your help in making the space the best it can be.
Please pay attention to the main LHS mailing list or pop into our #london-hack-space IRC channel and say hello.
During this interim period donations and continued membership are greatly appreciated while we transition to our new space.
User:PaulR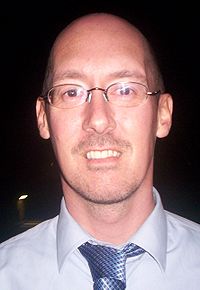 About Me.
Too young to die, to old to party. Currently re-teening.
Into electronics since my RAF radar technician brother explained transistors to me as an 8 year old. Had a Dragon32 (Tandy TRS-80 rip-off) C64 & C128 before the inevitable Amstrad x-86. Worked designing signalling systems on the railways then IT support & IT training. Most recently contracted on Viprinet and worked for EMC on Clariion SANs.
I have a 706/1 so don't be surprised if I start cleaning the kitchen.
Projects.
USB workshops and a Hackspace USB Group.
Generating cash for Hackspace so we can take over the whole of Hoxton.