Good news - we're open for limited services in Wembley. Ujima House is now actively under refurbishment and we'd love your help in making the space the best it can be.
Please pay attention to the main LHS mailing list or pop into our #london-hack-space IRC channel and say hello.
During this interim period donations and continued membership are greatly appreciated while we transition to our new space.
User:YaMatt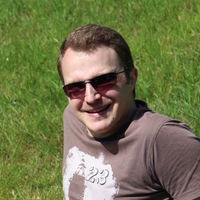 Hello I am Matt Copperwaite.
I joined in September 2012 and I like coding in Python, and web stuff like Flask, jQuery, HTML5 and CSS3. I also like the odd bit of electronics hacking.
I'm the current LUG Master of the Greater London Linux User Group. If you have an interest in Linux do come along to our next meet which will be announced in the our mailing list.
You can always find contact details for me at http://localhosy.net