Good news - we're open for limited services in Wembley. Ujima House is now actively under refurbishment and we'd love your help in making the space the best it can be.
Please pay attention to the main LHS mailing list or pop into our #london-hack-space IRC channel and say hello.
During this interim period donations and continued membership are greatly appreciated while we transition to our new space.
Pledge: Hot air rework station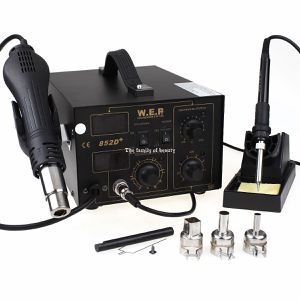 We are looking at purchasing a(n) X for the space. Pledge opened: date
Pledge leader: MrEd
The item
Budget estimation
Specification
Additional information
Very similar to the broken one.
Pledges
Running total: £50
Approximate target: £50

PLEDGE COMPLETE!
Please pay with reference HEATGUN
Paid
Running total 0