Good news - we're open for limited services in Wembley. Ujima House is now actively under refurbishment and we'd love your help in making the space the best it can be.
Please pay attention to the main LHS mailing list or pop into our #london-hack-space IRC channel and say hello.
During this interim period donations and continued membership are greatly appreciated while we transition to our new space.
Project:Hackney Space Centre
Hackney Space Centre
Created
27/10/2011
Members
Flux
Project Status
On Hold
QR code
To receive signals from our first satellite, HackSat One, we need to build a ground station and mission control. Hackney Space Centre is based at London Hackspace (51.53ºN, 0.06ºW).
Due to delays in getting the radio mast ready the space centre plan has been put on hold. It may be revived at a later date if there are further space missions.
If you're interested in trying to receive the signal from HackSat (and the other KickSat sprites) yourself see setting up a ground station.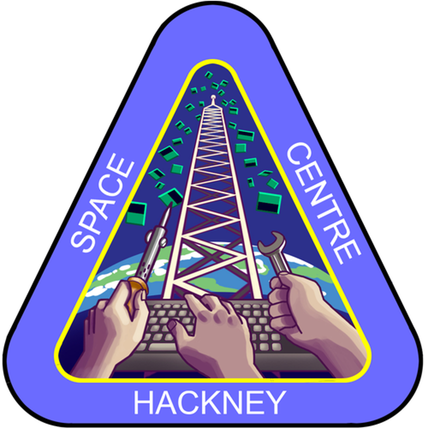 Decal created by Nick Cramp.